About Us | Creative Women Handwoven Textiles
OUR STORY
---
Creative Women is a wholesale home + lifestyle brand working to uplift female artisans around the globe. We aim to support fellow women-led enterprises and to preserve their artistic heritage.  Through their skillful hands, we bring you the very best in luxury home décor using only the finest natural fibers, dyes and time-honored techniques.  Each handwoven thread tells a story of craft, culture and empowerment united with contemporary design.
Founded in 2004, Creative Women is a fair trade certified company working with over 1400 women in 9 countries.  We are committed to long term artisan partnerships that create meaningful and lasting impacts on families and communities.  As our name suggests, we believe that women are creative agents for change and we strive for each of them to know their value and voice.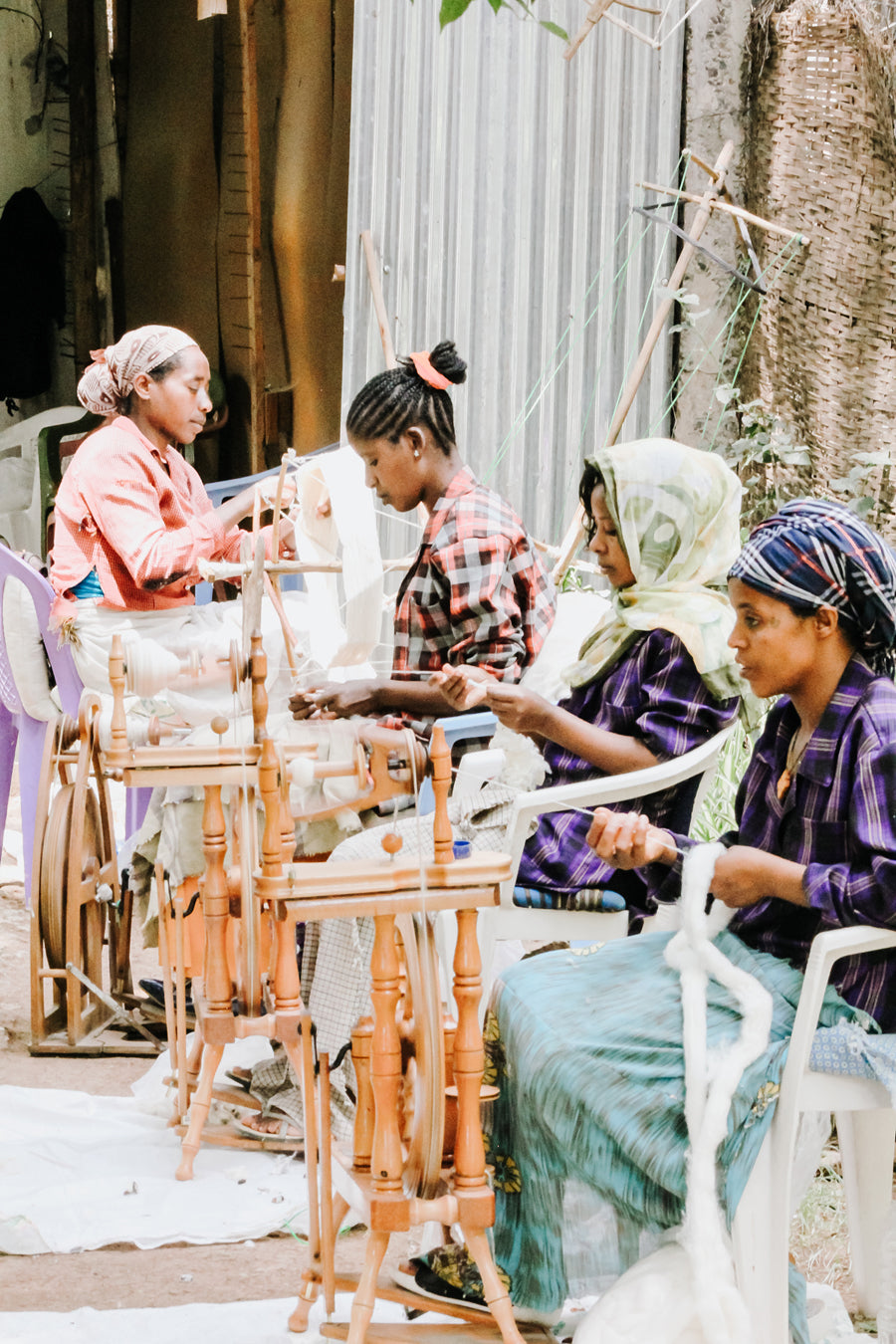 Preserving traditional techniques and fibers
Our handmade designs showcase hours of artisan work and generations of skill passed from mother to daughter. Crafted with skillful hands and careful attention, each finished piece has a texture and softness that can't be replicated by machine.
We strive for heirloom quality craftsmanship and use only natural fibers and natural or AZO free dyes.